Are you looking for some challenges to spark your creativity this Memorial Day weekend? Here is one to get you started...
I love color challenges and have a couple of sites that I frequent but for my challenge today, I decided to come up with my own color palette for you.
And here is what I created using some Lily Bee and Crate Paper -- all of which are available in the store HERE and be sure to use the coupon code MEM2012 to get 40% off as well as free shipping with an order over $25 (good until 5/28/12).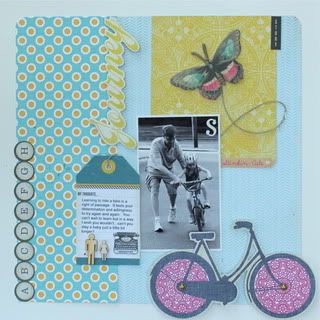 I would love to see your creations so head on over and load your project onto the boards!!
Have a wonderful holiday weekend!!
--Aubree