Welcome to the month of May and that means we have a new member of the month. This month we will be spotlighting our fabulous member Karen!! She has been a part of us for exactly one year this month and jumped right in with both feet and has become a treasured member of our My Scraps and More family.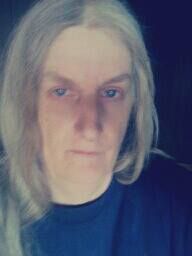 Lets learn a little bit about Karen!
I live in Port Huron, Michigan which is about 60 miles NE of Detroit on Lake Huron. My older sister lives here in town and I live in the family home. Both of my sons live here in town too
My daughter,husband and her family live near the Michigan/Ohio border. I have 2 sons and 1 daughter, 4 grandsons and 1 granddaughter and 1 great grandson and 2 great granddaughters. I'm retired but work more now remodeling the house, gardening, and researching our genealogy.